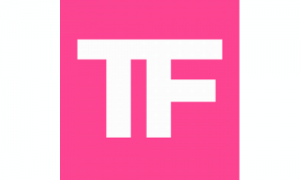 The Popcorn Time app brought BitTorrent streaming to the masses and despite early setbacks the "Netflix for pirates" appears to be here to stay. One of the most popular Popcorn Time forks currently has millions of users and is downloaded tens of thousands of time a day.
The Popcorn Time phenomenon took the Internet by storm earlier this year. The software became the subject of hundreds of news articles by offering P2P streaming in an easy to useNetflix-style interface.
Overwhelmed by the response and the legal pressure that came with it the original team quickly retired. However, since the code is open source, many competing forks quickly adopted the project, each taking it in a different direction.
The storm calmed down somewhat after a few months, but it appears that the "Netflix for pirates" idea is here to stay. TorrentFreak reached out to one of the most popularPopcorn Time forks at time4popcorn.eu to find out how they are faring.
While the developers are hesitant to reveal any hard data about their software's popularity, they note that they have acquired millions of users over the past several months. On an average day tens of thousands of people download the application, with Sunday being the most popular day by far.
The developers further reveal that roughly half of all Popcorn Time downloads are for the Windows platform. The Mac version is in second place with 25%, followed by Android and Linux with 20% and 5% respectively.
For the developers this popularity is one of the main reasons to continue innovating through new features. For example, last month they integrated a free VPN so users can hide their IP-address from the rest of the world.
"The million of users are the wind in our sails. We tell this to them all the time – they are the reason we're putting in all the hard we've been putting in for the past 3.5 months," the Time4Popcorn team tells TorrentFreak.
"In none of our previous projects did we experience this kind of 'madness'. This is really what keeps us working around the clock on this project," they add.
This week the Popcorn Time variant released another highly anticipated feature in their latest Alpha release, support for Chromecast. This means that users can now stream films directly to Chromecast with just a simple click.
Chromecast support was one of the most requested Popcorn Time features, the developers told us. It's also directly in line with one of the main goals of the software, which is creating an optimal viewing experience.
"The first goal for Popcorn Time is to make the best viewing experience for all our users, and the other is to make the safest watching experience so all our users can fulfill the first goal without getting in trouble," the Time4Popcorn team says.
…
Full article is here : Popcorn Time remains popular with millions of users
TorrentFreak – 07/09/2014