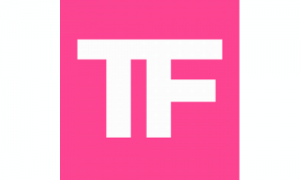 One of the most-used Popcorn Time forks has revealed the global popularity of the "Netflix for pirates." The application has the largest user base in the United States, with 1.4 million installs and 100,000 active users. The Netherlands and Brazil follow in second and third place respectively.
The Popcorn Time app brought BitTorrent streaming to the masses earlier this year.
The software became an instant hit by offering BitTorrent-powered streaming in an easy-to-use Netflix-style interface.
While the original app was shut down by the developers after a few weeks, the project was quickly picked up by others. This resulted in several popular forks that have gained a steady user-base in recent months.
Just how popular the application is remained a mystery, until now. TorrentFreak reached out to one of the most popular Popcorn Time forks at time4popcorn.eu to find out how many installs and active users there are in various parts of the world.
The Popcorn Time team was initially reluctant to share exact statistics on the app's popularity across the globe, but they're now ready to lift the veil.
Data shared with TorrentFreak shows that most users come from the United States where the application is installed on more than 1.4 million devices. There are currently over 100,000 active users in the U.S. and the number of new installs per day hovers around 15,000.
"At the beginning of August there were between 17-18K installations a day on all operating systems and last weekend there were somewhere between 13-15K a day," the Popcorn Time teams informs us.
The application has a surprisingly large user base in the Netherlands too, as Android Planet found out. The country comes in second place with 1.3 million installs. That's a huge number for a country with a population of less than 17 million people.
Brazil completes the top three at a respectful distance with 700,000 installed applications and around 56,000 active users.
The United Kingdom just missed a spot in the top three. The Popcorn Time fork has been installed on 500,000 devices there, with 30,000 active users and 4,500 new installs per day.
Australia, which generally has a very high piracy rate, is lagging behind a little with 93,000 installs thus far, and "only" 6,500 active users.
The statistics above only apply to the time4popcorn.eu application. While it's probably the most used, other forks such as popcorntime.io also have a large following to add to the total Popcorn Time user base.
The team behind time4popcorn.eu, meanwhile, says that it will continue to add new features and support for more operating systems. They are currently finishing up the first iOS version which is expected to be released in a few days.
Aside from the technical challenges, the developers keep motivated by the large audience they've gathered in a relatively short period.
…
Full article is here : Popcorn Time installed on 1.4 million devices in the U.S.
TorrentFreak – 09/01/2014