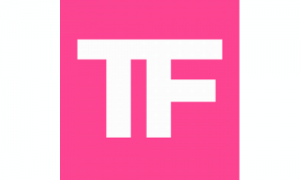 When the Popcorn Time app brought BitTorrent streaming to the masses this year the "Netflix for Pirates" gained the hearts of millions. Today, one of the most popular Popcorn Time forks expands the potential user base further still with the release of an iOS app, jailbreak only for now.
The Popcorn Time phenomenon is one of the biggest piracy stories of the year thus far.
The software amassed millions of users by offering BitTorrent-powered streaming in an easy-to-use Netflix-style interface.
When the original version shut down various forks continued the project, each releasing their own features. One of the most-used Popcorn Time versions comes from time4popcorn.eu, who remain very active on the development side.
After previously rolling out an Android version and Chromecast and Apple TV support, today the fork released the first Popcorn Time app for iOS. The first release requires a jailbreak and can be accessed through the Cydia platform.
TorrentFreak spoke with the developers who say they are working on a solution for non-jailbroken devices as well, but that will take some more time to complete. Nonetheless, they are happy with the progress they've made thus far.
"After only 5.5 months, Popcorn Time is available on all major platforms! And this is only the beginning. Our future plans are huge," the time4popcorn.eu team notes.
The iOS app is currently missing some features that are available in the desktop version. Chromecast and Apple TV support are still works in progress, likewise the built-in VPN.
The standard functionality appears to work just fine, provided that there's enough bandwidth available to stream the video files via BitTorrent.
The developers have released the iOS source code under a GPL V3 license, which allows others to extend and improve it. The team itself will also continue to work on improving the code, and they promise to release more "exiting details" on the application's future in a week or two.
…
Full article is here : Popcorn Time now available as iOS app
TorrentFreak – 09/30/2014